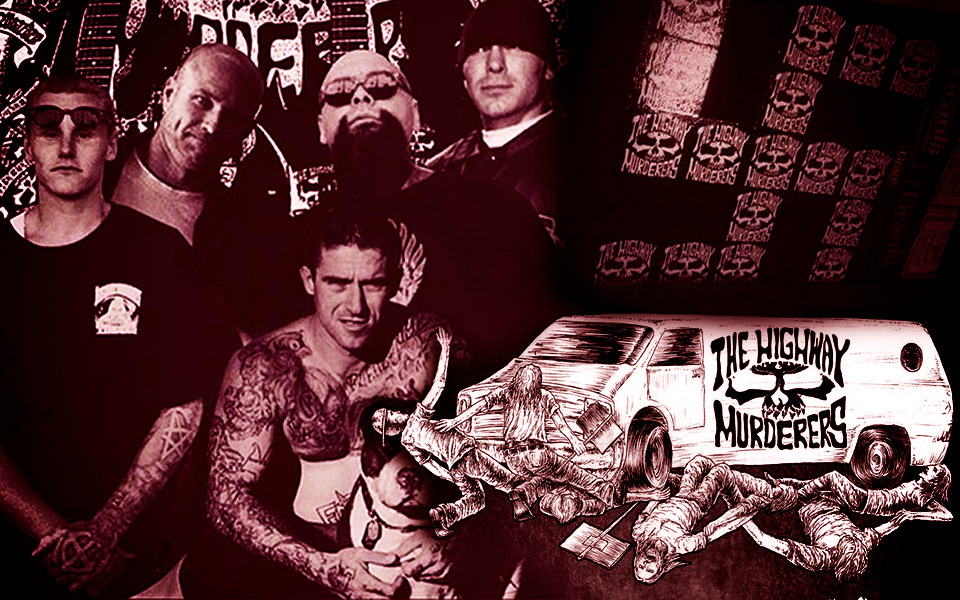 The Highway Murderers are a corny crypto-fascist butt rock band from Santa Cruz, California (they categorize their music as punk and thrash metal). Since the band's formation in 2002, they have constantly been subject to criticism and resistance from the northern California music community for their consistently violent, misogynistic, and racist behavior. This has resulted in them generally being barred from performing at venues in their home town.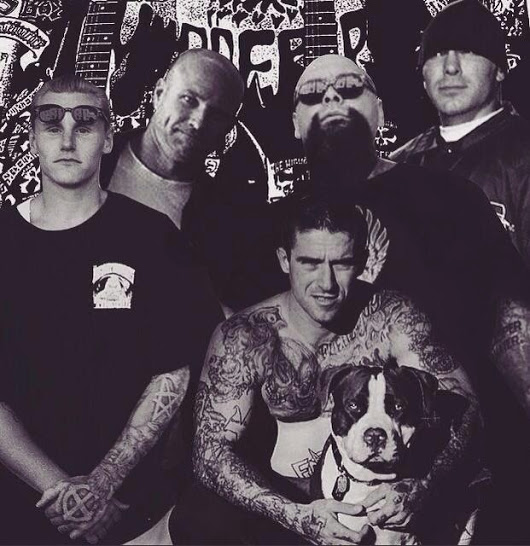 For the past months, members of the band and south bay area neo-nazi Nick Sherman have been working hard to get the band booked for a show at a south bay venue. Initially, the band was scheduled for a show at Back Bar in San Jose on May 27th, and even had a flyer produced for their show which depicts a van bearing the band's logo running over a group of protesters holding signs. This image is a clear reference to the right-wing threats and carried out attacks involving running down protesters for movements such as Black Lives Matter which engage in protest tactics like highway shutdowns.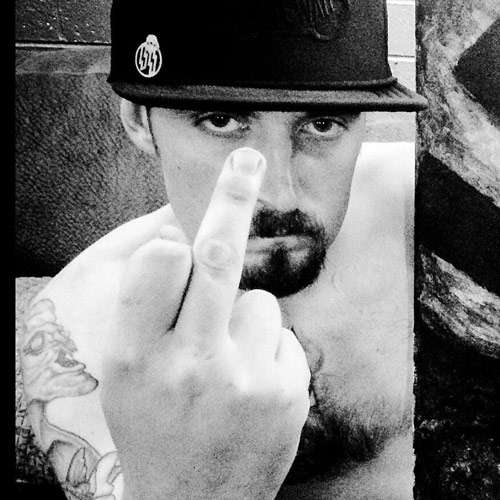 Once news of this show circulated on social media, it was met with anger from locals in the south bay music scene who were already familiar with the band's crypto-fascist and neo-nazi leanings. The venue was flooded with calls and social media posts, and was eventually forced to cancel the show.
After the cancellation, Sherman took to Facebook to express his anger, claimed that threats from "antifa" had caused the show's cancellation, and said that anti-fascists should be "run down." This, despite the fact that no organized antifa or other anti-racist groups had intervened in the shutdown. While many in the South Bay music scene identify with anti-racist and anti-fascist politics, the initial cancellation was simply the result of people effectively putting the band and venue on blast on social media, rather than there being any threats made as claimed by Sherman.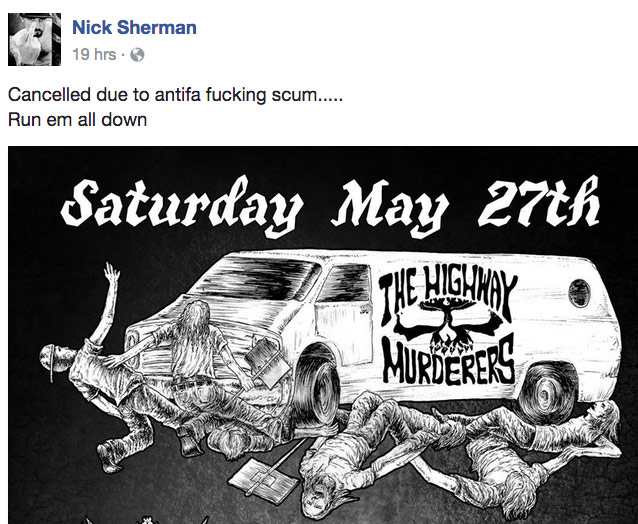 This episode grabbed the attention of local anti-fascists who began monitoring Sherman's social media, and observing a clear pattern of white supremacist and neo-nazi material being posted by him. This includes sharing music from the neo-nazi band Screwdriver, expressing his appreciation for neo-nazi book the Turner Diaries, and wearing a baseball cap on his Facebook profile image which prominently displays the Nazi SS and Totenkopf (death's head) symbols. Sherman's full name is Nicholas Wayne Sherman and he is 28 years old. He currently lives in Sunnyvale and works for Cooks Collision.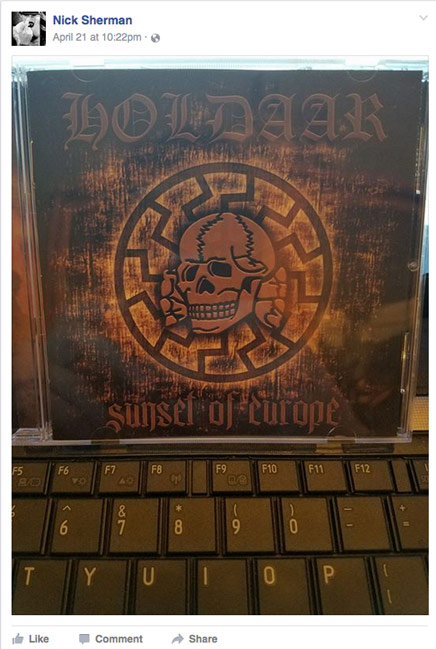 Later in April, another attempt was made to book the band at X Bar located in the Homestead Lanes Bowling Alley in Cupertino. Again, the community response was swift, and their show was promptly cancelled due to community pressure. Despite this, Sherman and members of the band still continued their search for a new venue that will host the band, and cried about being "bullied" by antifa.
The band is currently scheduled to perform on Saturday, May 27th at one of the domes in west San Jose which used to house the Winchester Theaters. Located at 3161 Olsen Drive, this property is owned by Winchester Investments LLC, and is owned by the wealthy South Bay Farris and Raney families that also own the nearby tourist trap, the Winchester Mystery House among other large real estate holdings. These owners include Ray K. Farris II who has this corporation and many other business entities registered to the address of 1515 The Alameda in San Jose.
The Highway Murderers are generally good at masking their white power and fascist symbols and aesthetics behind the cesspool of violent and authoritarian imagery that permeates in contemporary metal music scenes. These scenes are generally rife with extremely abusive, misogynistic, and racist social dynamics which are thinly veiled behind the misanthropic and anger filled aesthetics and imagery associated with these musical genres. Despite this, members have slipped up and revealed their true colors with careless social media posts that expose their true neo-nazi leanings.
Cody Joe Rice (29) is the member displaying the most overt white supremacist symbolism. He has a Celtic Cross (also called a white power cross) tattooed on his hand which the band carefully tries to crop out or have covered in photos. He has also made many racist, misogynist, and overtly fascist posts on social media, including posting an image of his guitar case covered in a swastika made of the band's logo stickers, and sharing the image of a hatchet with nazi and racist symbols on it.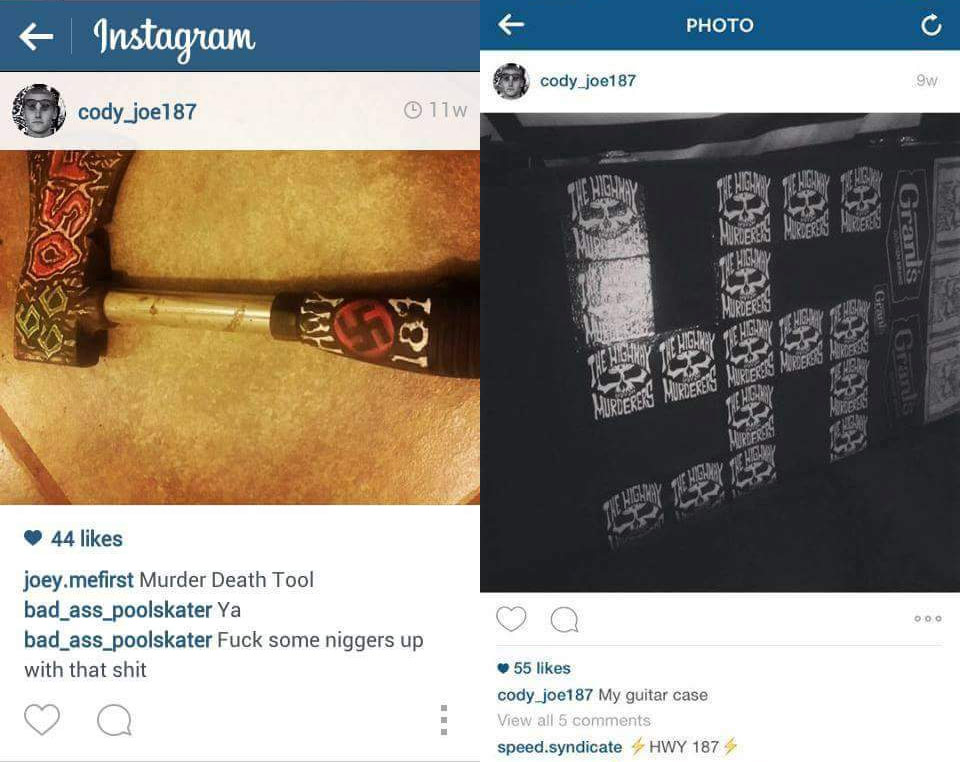 Rice has a prior criminal history which includes charges for being in possession of 10 ounces of methamphetamine stemming from when he was arrested along with others during a police raid in 2012. At the time of his arrest, police located an explosive device that they had to defuse. Rice was also for a time listed under Santa Cruz's most wanted for violating his parole.
Another member is named Bradley "Riddy" Musich (33) and while he's more cautious than Cody, he also has his own share of nazi material including the image of the Nazi battle flag being visible in a selfie of his bedroom, and sharing an image of the Nazi Totenkopf symbol with sunglasses on it.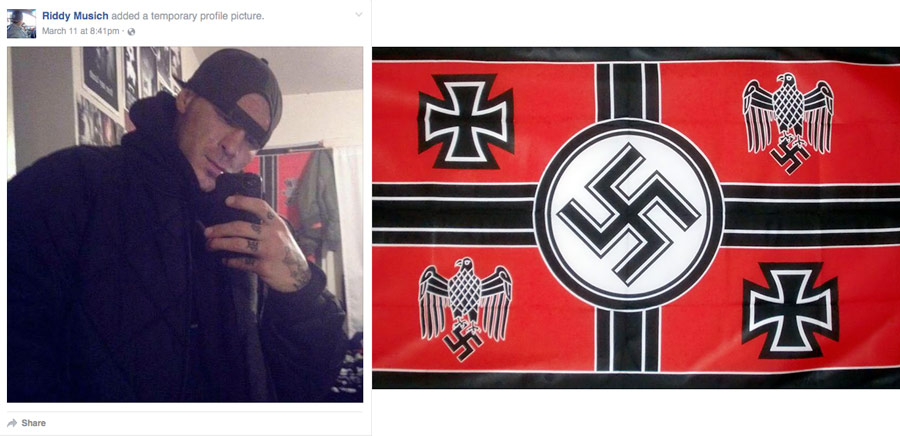 Finally, the band continually tries to deflect charges of being fascists by pointing out that one of the members, Robert Olivera is a Latino man from a Honduran background. The use of token non-white people associated with fascists and neo-nazis to dodge being called out on their racist actions is a common occurrence in the contemporary moment, and an important point for anti-fascists to consider.
Anarchists and other anti-authoritarians must incorporate and center our own analysis against all forms of hierarchy, domination, and oppression in evaluating the landscape of our struggle against fascism, rather than the liberal notion that a person cannot be racist simply by virtue of being non-white. We must consider the words and actions of individuals in evaluating and placing them politically, rather than look to liberal identity-based abstractions that insist non-white people cannot be racist or serve white supremacy. The same holds true for women, queer, trans, and gender non-conforming people who have sided with fascists and white supremacists despite their identities traditionally being under attack and subject to violence from fascists. History is full of examples of fascists making opportunistic use of people they deem inferior or "degenerates."
To Nick Sherman and The Highway Murders we say: stay fuck out of the Bay Area music scene or face the fact that you will be hounded and shut down at every opportunity. We will not tolerate the presence of neo-nazis and their fans, and will take action to defend our communities against those who wish to normalize their violent genocidal politics through music or other means.